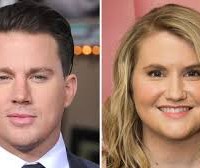 Full disclosure, Splash is one of my all-time favorite films. I regularly quote Eugene Levy in that movie only to have blank stares looking back at me…
So imagine my shock and awe when I hear of a Splash reboot late last night! Is this a dream? How do I feel about this? I DON'T KNOW!
I was very skeptical of the entire thing until I heard who was attached to the project. I won't say I am 100% sold at this point, but I am feeling better. Now I know what you're thinking, Channing Tatum. Nope. I mean, I am sure he will make a fine merman but what's a good looking man in Hollywood, really? They churn out men like Channing on the regular.
No, I talking about the woman I've had my eye on for a long time.
She is smart. She is witty. She is awkward. Jillian Bell.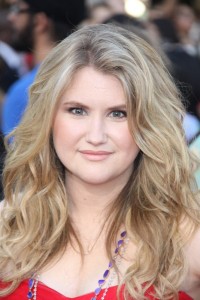 If you haven't stopped to catch Bell on Workaholics, consider this your public chastising. She is everything thing I aspire to be and more. SO, if she's  making a reboot of Splash, I'm hopeful! There are few women that I would say this of, too.
So here's to the new Splash movie! I guess we'll SEA how it goes… (see what I did there?)