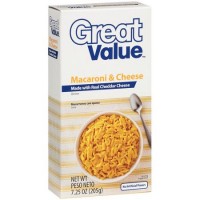 On Monday, TreeHouse Foods, Inc. voluntarily recalled some of it's macaroni and cheese products which contain cheddar cheese. They milk powder used in the seasoning may be contaminated with Salmonella. There have been no illnesses reported but consumers who purchased any affected products are urged to dispose or return them for a full refund or replacement. The following products are affected:
Great Value Macaroni & Cheese Original Cups, Cheese Club Express Mac Macaroni & Cheese Dinner, Big Win Original Macaroni & Cheese Dinner
Consumers with any questions may call 1.800.756.5781, Monday to Friday, 7am to 6pm local time.