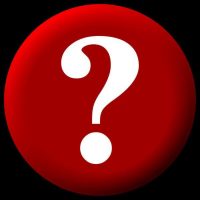 Long story short: It's been over 40 days and 40 night and we still haven't been able to come up with a name for KLAZ's morning show. The station has given us numerous suggestions: Arkie & the Cheesehead; Makeup Applin Coffee During Morning Show; Sunrise Gang; The Morning Playhouse.  (My mom said I can't join a gang.)
Nothing leaped out at me. My suggestions? Shake and Bake Your Morning and  Nighthawk & Dragon: Prestige Worldwide.
I was told, going forward, no referencing Will Ferrell movies and to think more "adult", like that's going to happen.
Kevin was no help. He stand by calling it what it is. Amy & Kevin in the Morning on KLAZ.
So here we are with no morning show at the ultimate cross road. That's when I thought of something, let YOU name it! There are some really creative names out there. What would you call the morning show? Let us know by emailing me at amy@klaz.com
Missed the segment? I uploaded it to Soundcloud!