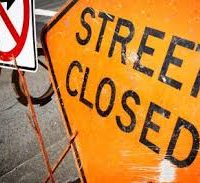 The Hot Springs Open Bike Rally Parade Event will be held from 6 p.m. to 7 p.m. on Friday. The parade will start at Oaklawn Race Track, head north on Central Avenue through downtown Hot Springs, turn right onto Park Avenue, then right onto Gorge Road, right onto East Grand North Frontage Road, then left merging onto East Grand Avenue, right onto Convention Boulevard, and ending at Visit Hot Springs Convention Center.
Malvern Avenue, from Bridge to Spring streets, will be closed from 9 a.m. on Thursday until midnight on Saturday for the Hot Springs Open Bike Rally concession area.
Tower to Tunnel 5K race will be held at 6:30 a.m. on Saturday. Participants will start at the North Mountain Tower, run down North Mountain to Fountain Street, south on Central Avenue to Spring Street, south onto Malvern Avenue, to Broadway Street, and ending at the Central Fire Station.
First Responders Parade will commence at 7 p.m. on Monday. The parade will begin at the Central/Park/Whittington avenues intersection, traveling south, turning left onto Market Street, right onto Broadway Street, and ending at Olive Street.
All route closures will reopen as events proceed along the routes. Motorists are asked to seek alternate routes during the closures.
Also, Hermlee Street, between Files Road and Elice Street, as well as Barron Street, will have alternating lane closures Thursday through Thursday, September 14 for street paving. Signs will be posted, and motorists are asked to seek an alternate route during closing.