Amy Hale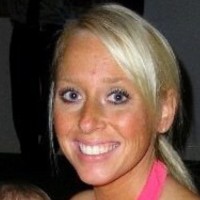 Here are a few of my favorite things: the Alien franchise, horror movies, anything about paranormal investigation, personal heaters, personal space, personal anything, my gold stapler, peanut butter, improv & stand up comedy, John Oliver, my leopard-twirly chair at work, sleeping, sunshine and hats.
Things I hate: twerking, emoticons, people taking my gold stapler, sappy, love stories
I have spent most my life in a combination of two places, Arkansas and Wisconsin. I love them both dearly and consider both home. I LOVE all things Arkansas and think Hot Springs is one of the best cities in the entire world. I can not imagine a better place to raise my family. I have three girls and  two dogs plus a  wonderful, man-bun wearing husband, Tony. Life is good.
More from Amy

I make no apologies over my love of makeup. I started as a makeup artist in college and worked for a ton of major beauty brands. Because I have had my hands on so many great brands