In the Mix with HK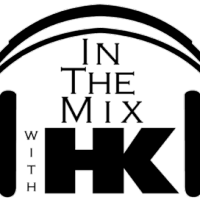 Howard "HK" Kessler Bio
As a Producer, Artist, DJ, Remixer and Studio/Label Executive, HK has been a
figure at the forefront of Pop music, Dance music and Club Culture.
He has worked on 5 Grammy® Award winning projects, and over 50 Gold and
Platinum records. He is the Producer/DJ/Remixer behind the biggest selling
dance compilation series of all time…"MTV Party To Go" Vol.1-6.
HK has worked with a Who's Who of the music industry, and some of his recent
productions/remixes include Taylor Swift, Rihanna, Enrique Iglesias, Flo Rida,
Maroon 5, Adele, Katy Perry, Jason Derulo, Justin Bieber, Elle King, David
Guetta, Selena Gomez, Usher and Pink.
HK and his work have been the subject of numerous feature stories in Billboard
Magazine, Entertainment Weekly, All Access, Radio & Records, Music
Technology and others.