Jennifer Bailey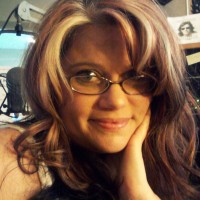 Jennifer Bailey is a witty and dynamic personality, on and off the air. She's been in radio since 2005 and a wide variety of life and work experiences often come into play in her on-air persona. She strives to put a humorous slant on as much as possible. She puts her personal stamp of wit and cleverness on everything she does.
Kids, kickball, live music, and a huge number of social events are just a few of of the things that keep Jennifer entertained outside of work. She's nerdy, goofy, and surprisingly intelligent, in spite of the blonde hair. Music is a ginormous part of her life. Her tastes are all over genre map and she seeks out live music whenever possible.
Jennifer is an ESTJ-A. The A is for Alpha. And Awesome. And Amazing. And A-Humble Person. ​