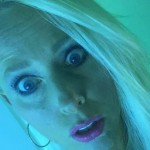 I'll admit it. I love a bargain. I think most women do. Shopping is a sport. It's our cardio. I have been known for my ability to find just about anything for less but would stop dead in my tracks when it came to beauty items. I have always assumed Drugstore Beauty was not for me. Countless times I would pick up a lipstick and think,"But I can't try it. I may hate it." And because of this I have never been one to buy drug store products.
And then….I moved back to Hot Springs. We have no Ulta. We have no Sephora. There is no Mac counter.
 I had to get creative. 
And it was actually fun AND I found several great products that I love! And by love I mean would use regardless of where I bough them. So, behold, my cosmetic finds in Hot Springs:
1. Maybelline Color Tattoo by Eyestudio: I will not wear shadow unless there is primer. Period. This isn't a primer, technically, but MAN it holds eye shadow color well! I typically use Urban Decay Primer Potion and it's clear. I actually love that the nude hue of the one I purchased evens out the skin tone. I will be repurchasing this one! It comes in an assortment of colors and is around $6 at Walmart.  I use Barely Brazen.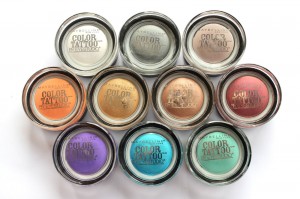 2. Physician's Formula Mineral Pressed Airbrush Powder in Translucent: I had an alert on my phone to let me know when Mac's Limited Edition Cinderella Beauty Powder went online last month. I didn't care that it was the Cinderella packaging. I NEEDED THAT POWDER!
 I go to order: Sold Out. why?!?
 Then randomly in Wal-mart I found THIS! Basically the same and this stuff is the real deal. I use translucent so it covers, sets and doesn't add color. As I get more color in the summer, no need for more powder because it's translucent! The brush inside is pretty useless but the color is wonderful and the coverage is really great. I don't think I will ever stop buying this! It's around $13 at Wal Mart.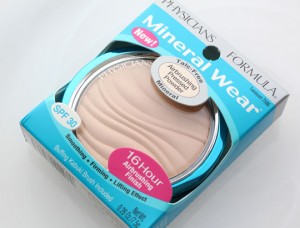 3. Revlon Color Stay Gel Liner in Black: I got this because I really needed liner and typically don't use anything but pencil. Let's try something new! I hate the packaging but LOVE the liner. It sets. It stays. It's like $7. It's a winner. Go me! Purchased at Walgreens.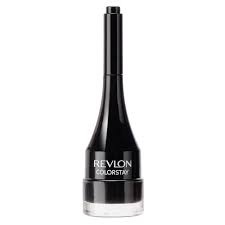 4. Revlon Lip Butters: What can I say about these things? Well, you could refer to what the Revlon website says about them "a gel formula that provides super-charged hydration".
 Read: this is basically lip balm with color. That is all. And they are under $7. It's all kinds of incredible.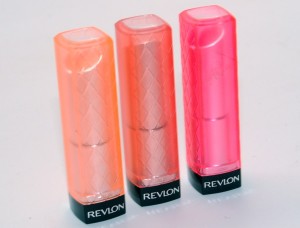 So, those are my recent amazing drugstore finds. I will post more. I am all about the cheap beauty products now and it seems silly to keep all these great finds to myself.