Full disclosure: I know NOTHING about remodeling. Yet, one of the biggest tasks on my plate right now, besides the kids, job, improv group, ect, is remodeling a house. And not just any house, my husband's family home. His grandparent's house. The house his parents live in and the home we will move into by the end of the summer. Exciting? Yes. Overwhelming? Double yes.
I know nothing about remodeling a house. ( I mentioned that, didn't I?) Yet, I am determined to do this. So I did what any person would do in my shoes, I turned to the experts: HGTV. The girls and I have been watching a lot of HGTV lately. Every house they flip, we glean a little more info. Zoe and I like to think we are as close to experts as we can be not ever having actually remodeled anything. Tony is helping as much as he can without actually having to watch HGTV or go to Lowe's and talk to people about "how much will this cost?" He did offer to get me this book if he could "not go to Lowe's ever".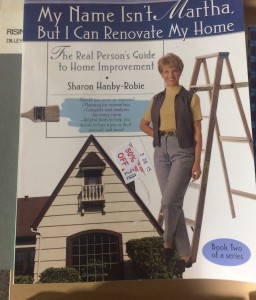 This said, we are very excited. My Pinterest board is a booming with ideas. Here are a few of Zoe and my favorites:
The big debate: Black or White cabinets. I chose black but flip flop minute by minute. My mother-in-law thinks I should stick to my guns. She is probably right, actually. This is our idea:
We know we need a closet because we are converting a a den into a master bedroom. Tony works in clothing so we have some clothes to store. We are hoping to make a really nice closet to house our clothes. Right now we don't have nearly enough room and the goal is after this we won't have this issue anymore.
We are really excited about the living room. It will be beautiful…I think. I know. I know it will. Here is what we are thinking.
Ok, to save you from the onslaught of Pinterest pics, I'll stop but this is where we are heading to. I've got bathrooms to design and work to do but I will be sure to update on the progress. Do you have any ideas? Have you remodeled? Words of advice, maybe?
Thanks for reading!