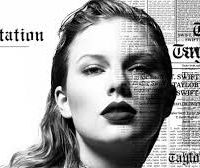 I've been voicing my Swift theories for about a week now and so far most of them have checked out. The big theories?
1. Her new single dropped last night
2. It's totally different
3. She will debut her new video at the MTV VMA's this Sunday ( I said something big would be coming for Taylor at the VMA's)
Have you heard Taylor's latest? If not, you need to remedy that ASAP.