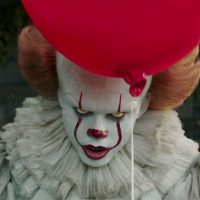 Fact: There are women admitting they have a crush on Pennywise the clown.
And, no, I'm not talking about Bill Skarsgård. I mean Pennywise the clown. Women are really conflicted. Do we love him? Do we hate him? Or do we want to change him? 
Twitter is a buzzing with  ladies that find him attractive and that admitting they have a crush on him. After we talked about this on the air, we got several calls from women wanting to discuss their creepy celebrity crush.