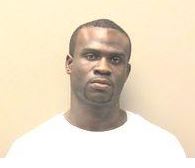 PRESS RELEASE
On Sunday November 25th, 2018, Officers with the Hot Springs Police Department responded to a shooting at 405 Alcorn Street Apt. #5.  Officers made contact with the resident of the apartment who stated that an unknown male had entered the apartment with a gun.  The suspect, later identified as Darryl Lavell Williams (DOB: 02/09/94) of Hot Springs, was shot once by the victim and was transported to a local hospital to be treated.
On Thursday November 29th, 2018, Darryl Lavell Williams was released from the hospital and subsequently arrested by the Hot Springs Police Department on the following charges; one count of aggravated residential burglary, one count of criminal attempt to aggravated robbery, one count for felon in possession of a firearm, and four counts of aggravated assault.
Darryl L. Williams is currently being held at the Garland County Detention Center with no bond pending his initial appearance.