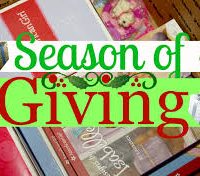 EIGHT HUNDRED KIDS will get their Christmas this year from The Jackson House in Hot Springs. Those eight hundred kids are the ones that often go without. There are so many ways you can help but here are the immediate needs:
toiletry items
socks, hats, gloves, sweaters, coats
coloring and activity books
a comfort item (teddy bear or something similar)
a blanket ( they have some at Wal-Mart for $2.50 right now that are perfect)
toys: Barbies, balls, dolls, makeup, trucks, baby toy
Know that when you give to the Jackson House, you are impacting your community. These items stay in Hot Springs and the surrounding areas!