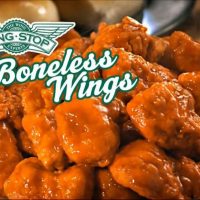 Our Wingstop Giveaway has been temporarily suspended due to the coronavirus pandemic. But keep listening, it'll be back soon! 
I Don't Want to Think Too Hard So I Won't Make You Do It Either Trivia, brought to you by Wing Stop, off Central behind Starbucks in Hot Springs, is right here on KLAZ!
Join Jenn weekdays 2pm-6pm for your chance to win free lunch from Wing Stop. You play. You win. You eat WINGS from Wing Stop, here in Hot Springs. So easy. So fun. PLUS, THE PRIZE IS WINGS!