Jennifer Bailey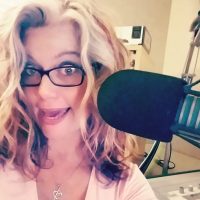 As a near life-long Hot Springian, Jennifer Bailey grew up listening to KLAZ! And she spends as much time as possible enjoying her beautiful hometown…especially the lakes. She's been in radio since 2005, and a wide variety of work and life experiences (defined: "mistakes she managed to learn from") puts her personal stamp of wit , self-deprecation, and cleverness on everything she does. She's nerdy, goofy, and surprisingly intelligent, in spite of the blonde hair.
Kids, boyfriend, kickball, live music, and a huge number of social events are just a few of the things that keep Jenn entertained outside of work. Music is a ginormous part of her life. Her tastes are all over genre map and she seeks out live music whenever possible. And did we mention she loves her cats? We caught her crying over a kitty YouTube video the other day. The only way to snap her out of it was to play Meghan Trainor.
Jennifer is an ESTJ-A personality. The A is for Alpha. And Awesome. And Amazing. And A-Humble Person. ​