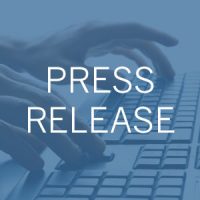 HOT SPRINGS NATIONAL PARK, Arkansas — Runners from five states have signed up already for the First Ever First Annual World's Shortest St. Patrick's Zero K® footrace that will be part of the activities surrounding the First Ever 16th Annual World's Shortest St. Patrick's Day Parade® in Hot Springs the weekend of March 15 – 17.
"We just got an update this morning and we have 52 runners registered from throughout Arkansas as well as Texas, Tennessee, Missouri and Florida," Desternie Sullivan, executive director of CASA of Garland, Hot Spring and Grant Counties, said Friday.
CASA is an organization in which court-appointed special advocates represent foster children. CASA is handling the pre-race registration for the race and will receive all proceeds from the $20 entry fee for the zany 299-foot race, which will be held Friday, March 15.
"We expected that the Zero K would be a big hit with the public," said Steve Arrison, CEO of Visit Hot Springs, which sponsors the parade, the race and other activities surrounding the St. Patrick's Day weekend. "We didn't expect that word about the race would spread so quickly to states outside Arkansas. This is shaping up to be one of our great events for the city of Hot Springs.
"Since the whole race course is only 299 feet long, runners should get signed up soon because we can only fit a certain number of runners onto Bridge Street."
The race, which will cover the 98-foot route of the World's Shortest St. Patrick's Day Parade® and then some, will begin at 6 p.m. on Friday, March 15.
"Our race will cover a course that is 299 feet long, one foot shorter than the granddaddy of all Zero K runs — the Wacky Florida Keys Cow Key Channel Bridge Run that is 300 feet long," Arrison said. "Of course, that still makes our Zero K three times longer than the parade itself."
"The St. Patrick's Zero K is designed for athletes who do not like to get up early or break a sweat," Arrison said.
"Our hope if that the St. Patrick's Zero K will join athletes' 'bucket list of must-do events' alongside our sister events — the Little Rock Marathon, Hot Springs' own Summit2Summit Half Marathon and The World Championship Running Of The Tubs bathtub races on Bathhouse Row," said Bill Solleder, director of marketing for Visit Hot Springs.
Solleder said the Zero K will be presented by sponsor Michelob Ultra and Arkansas Beverage Sales of Hot Springs.
Jay Castillo of Arkansas Beverage Sales said, "I absolutely share the organizers' vision of making the Zero K Footrace a must-do event for all athletes in the Natural State, no different than the Little Rock Marathon, Summit2Summit Half Marathon, and The Running of the Tubs."
Castillo added, "No beer in the industry connects with these athletes more than Michelob Ultra. It has 95 calories, 2.6 carbs, and has a tremendous history of partnering with world-class events like the New York City Marathon, the Rock 'n' Roll Marathon Series, the Atlanta Peachtree Road Race and many others."
The Zero K entry fee of $20 gets participants a Zero K T-shirt, a finisher's medal and a race bib, Solleder said. Registration deadline is February 28. The entry fee goes up to $25 at midnight January 31.
Online registration is available at https://runsignup.com/Race/AR/HotSprings/StPatricksDayZeroK.
Arrison said the race will incorporate the same elements of insane good fun that surround the World's Shortest St. Patrick's Day Parade® itself.
The Zero K race will extend the 2019 St. Patrick's weekend to three days, Solleder said.
"Since St. Patrick's Day itself falls on a Sunday in 2019, we saw a great opportunity to add the Zero K to our previously announced lineup of great events," he said. "In addition to the internationally acclaimed parade itself on Sunday, March 17, we will have free live entertainment by Smash Mouth on Saturday night at the Bridge Street stage where Bridge Street, Malvern Avenue, Broadway and Convention Boulevard intersect. Plus, we'll have another free live concert by Three Dog Night on Sunday after the parade."
This will mark the second year in a row that two free concerts have been held in conjunction with the internationally known parade, which annually attracts 30,000 celebrating fans to the downtown historic district.
No chairs will be permitted at either concert, according to Arrison.
The free 8 p.m. concert on Saturday, March 16, featuring Smash Mouth will climax a day of festivities that will start at 3 p.m. with the day's opening of O'Kelley's World's Largest Inflatable Pop Up Pub adjacent to Bridge Street. Music will start at 7 p.m., with the Smash Mouth performance beginning at 8.
The First Ever 16th Annual World's Shortest St. Patrick's Day Parade®, will feature TV star Ralph (The Karate Kid) Macchio as the celebrity grand marshal and Ellen DeGeneres' favorite DJ and dancer, Stephen "tWitch" Boss, as the official starter.
The parade, which began in 2003, annually attracts crowds of upwards of 30,000 people to watch an insanely zany collection of Irish Elvis impersonators, green Irish wolfhounds, marching units such as Paddy O'Furniture, Irish belly dancers and the Dallas Cowboys Cheerleaders, as well as other unique units cover the 98-foot length of Bridge Street, the World's Shortest Street in Everyday Use.