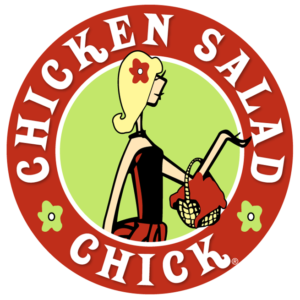 Half Off Hot Springs, where you can enjoy the best
of Hot Springs' eateries & entertainment … HALF OFF! 
Enjoy Chicken Salad Chick's full menu for dine-in or takeout, and save 50%!
Chicken Salad Chick offers delicious, made fresh daily, Southern-style craveable favorites served from the heart. If you're a chicken salad lover, you'll discover something here to satisfy your tastes. From simple to savory, to fruity and nutty, or even a little spicy, you can pick the chick that suits your mood. Chicken Salad Chick has over a dozen varieties of chicken salads along with pimento cheese or egg salad, served by the scoop, sandwich, or bowl. You'll also find delicious sides, soups, and sandwiches.
Dine in or carry out from 3 locations:
20370 I-30 in Benton
3901 Warden Rd, North Little Rock, AR 72116
17400 Chenal Pkwy, Little Rock, AR 72223
With this week's deal, get $50 in gift certificates to
Chicken Salad Chick for only $25!! 
The Half Off Hot Springs Online Store opens
Friday, November 17th at 9am
Quantities are limited, so don't be left out
No more than 2 Gift Certificate(s) per visit / table
Credit will be issued for unused amount
No cash back on unused amount
Not valid with other discounts/promotions
Tax and gratuity are not included
Valid for food and drinks only. NOT VALID FOR THE PURCHASE OF MERCHANDISE.
Valid at three locations in Benton, Little Rock, and North Little Rock
Gift Certificate(s) will expire 2 year(s) from date of purchase